How To Be A Chef is Square Food's FREE vocational programme in food and cooking, created in partnership with Bristol 24/7.
The programme provides young people (aged 16+) with skills for employability and opportunities for progression to further catering-related learning or employment.
The January run of How to Be A Chef is now fully booked.
Please fill out the form at the link below to register your interest for the next programme, starting Autumn 2021.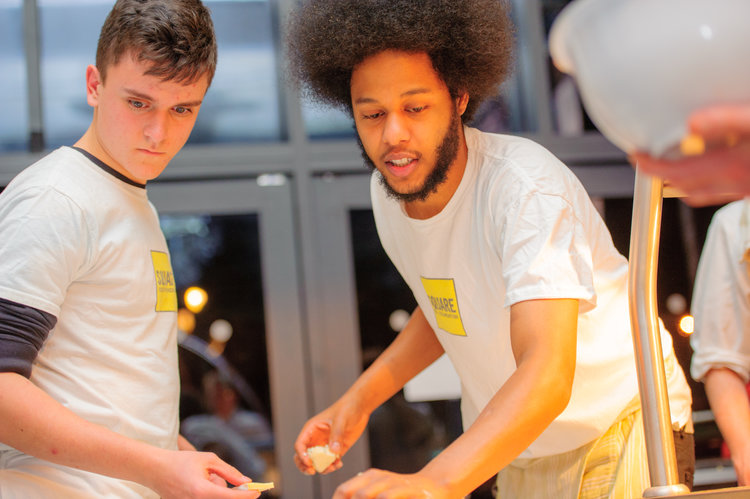 The Course
This FREE 12-week training programme includes hands-on cooking and work placements in different food businesses – to include restaurants, cafes, bakeries and catering companies.
You'll leave with a Level 2 BTec qualification and Level 2 Food and Hygiene certificate – both valued by potential employers in the industry.
The next How To Be A Chef course is due to begin in Autumn 2021 and is suitable for young people aged 16–25.  
Entry requirements focus on commitment, enthusiasm and motivation rather than previously-acquired qualification or academic success.
More information and registration details at: http://www.squarefoodfoundation.co.uk/how-to-be-a-chef